Thursday 11 January 2007
Kate Moss attends Neighbourhood Watch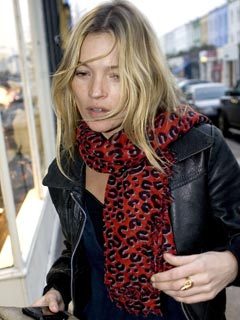 Residents of a north London suburb had a surprise treat this week when supermodel Kate Moss turned up for their Neighbourhood Watch meeting.
The 32-year-old, who has just returned from a break in Thailand, attended the gathering of the Westminster Safer Neighbourhoods group near her home in St John's Wood.
She chatted to police officers who asked her if she had any concerns about crime in the area.
On leaving the meeting, Kate was pictured without a wedding or engagement ring, fuelling more speculation about whether or not she tied the knot with on-off lover Pete Doherty in Phuket.
Click here to see what's new in our photo gallery>>