Monday 11 December 2006
Billie Piper: My anorexia returned after Chris and I split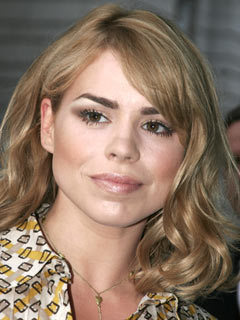 Billie Piper still struggles with the eating disorder that began when she shot to fame as a pop star at 15.
And the actress, 24, admits her anorexia made a come-back during her divorce from Chris Evans.
'It's a constant worry, but it's not a continual struggle any more,' she tells Glamour magazine. 'If it's getting out of hand I get help.
'For me, the danger is when my life gets out of control. It's the first thing I think about. When I broke up with Chris I had it for a moment but I was able to nip it in the bud.'
Since leaving Doctor Who, Billie has won parts in Mansfield Park and The Ruby In The Smoke.
'I have so many brilliant things going on and I want to enjoy them,' she says. 'I'm scared of becoming depressed again so if I start to feel down, I try and do something exciting.
'I hate feeling ungrateful when good things are happening.'