Monday 11 December 2006
Mark Ramprakash admits cheating on wife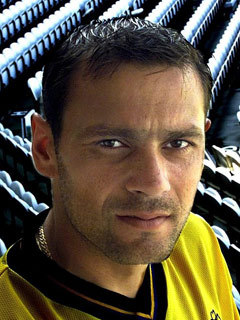 Ex-England cricket batsman Mark Ramprakash, 37, certainly knows how to swivel his hips on BBC1's Strictly Come Dancing.
Judge Arlene Phillips has praised his 'taut buttocks' as well as his tango. Mark's dark good looks have also impressed female viewers but the married dad-of-two has always seemed a shy kind of guy.
Now he's shocked the nation by admitting he cheated on wife Vandana, 36 – mum to his daughters Cara, 9, and Anya, four – and had an affair with single mum Sadia Saleem, 27.
The pair are reported to have first met in 2000 in Cardiff, split when Sadia formed another relationship with the father of her child, then got back together before parting for good several months ago.
'I am distraught at the grief I have caused my wife and family, who I love very much,' the sportsman told The Sunday Mirror.
Mark's lawyer Nanesh Desai said: 'They had a relationship and it's now over. Mark has confessed everything to his wife.
'He realises he was being very foolish and let a lot of people down.'