Wednesday 08 November 2006
Robbie Williams snubbed by Lindsay Lohan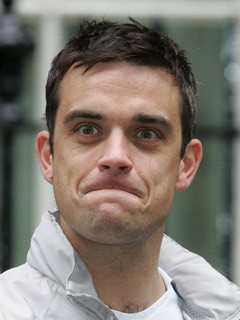 For most girls being chatted up by Robbie Williams would be a dream come true.
But it seems that at least one woman is immune to his charms.
Robbie, 32, tried his luck with actress Lindsay Lohan at Hyde - a swanky LA nightclub - only for the Mean Girls star to give him the cold shoulder.
The singer tried to win over 20-year-old Lindsay by whispering in her ear, but she turned her back on him – and his £90million fortune – and walked away.
'He was there for just over an hour and seemed to hit on every single girl in sight - including an unenthused Lindsay Lohan,' an onlooker told The Sun.
'When she rejected him he turned beetroot red and left soon after.'