Thursday 27 July 2006
Simon Cowell cheats on girlfriend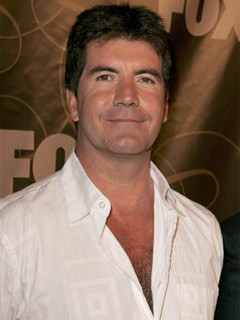 X Factor star Simon Cowell has been snapped waving goodbye to a model at 2.30am outside his London home.
The music industry bigwig, 46, who has been dating his girlfriend Terri Seymour for four years, is said to have been seeing Jasmine Lennard, 21, for six months.
And friends of Jasmine, who made headlines with her bitchy outbursts on TV show Make Me a Supermodel, say she is smitten.
But Simon Cowell has slammed the reports as ludicrous, saying: 'These stories come out, but Jasmine is just a friend. There were other people at the house too. Terri has absolutely nothing to worry about.'