Saturday 06 October 2007
Gwen Stefani: I want more babies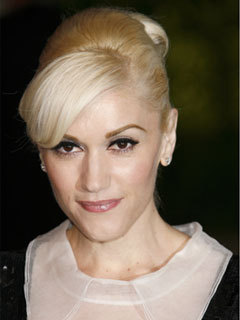 Gwen Stefani has revealed she is desperate to have more children but is worried she may have left it too late.
The 38-year-old star already has a son, Kingston, 1, with her rocker husband Gavin Rossdale, 39.
'Obviously I'm in a race to have another one,' she tells InStyle magazine, 'but I don't want to do it while I'm on tour.'
The singer has been with former Bush frontman Gavin since 1995, and she reveals he treats her like a princess when pregnant.
'He makes whatever I crave.'
Holly Arnold