Wednesday 24 May 2006
Twiggy's Mustard & Vinegar Chicken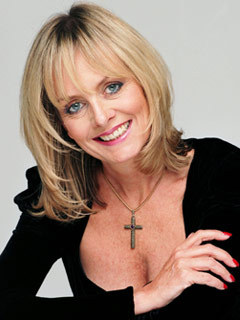 Ingredients
2 boned chicken legs or breasts (free-range or organic), batted out if thick
3tbsp red wine vinegar
4tbsp Dijon mustard
4tbsp olive oil
Chopped parsley
Method
1 Place the chicken in a shallow dish. Mix together the vinegar, mustard and oil and spread all over the chicken. Cook under a preheated medium grill for about 8-10 mins.
2 Turn the chicken over, baste with the somewhat curdled cooking juices and grill for a further 8 mins until the meat has coloured nicely. The juices should run clear when the chicken is pierced with a skewer.
3 Scatter over the parsley and eat with bread and a crispy green salad.
Recipe taken from Cooking For Life compiled by Louise Robinson. For more information about this book, call 020-7793 4500 or visit
www.wateraid.org
.