Wednesday 25 July 2012
Cat Deeley: I'm really low maintenance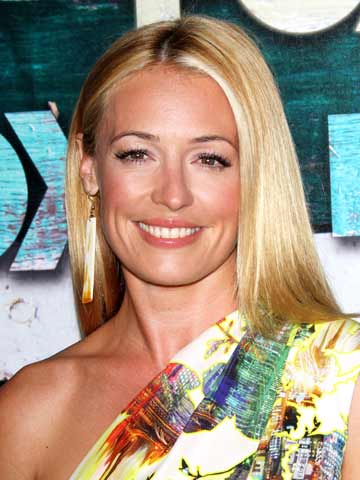 Cat Deeley looked super-groomed at the Fox Summer All-Star Party
Cat Deeley says the secret to looking Hollywood hot is all in the pre-party pampering.
Of her red carpet look, the presenter tells Now's Beauty Director Charmian Harris: 'I keep well groomed.
'I get my eyebrows done, have my lashes tinted, take care of my hair, have massages and go for pedicures.'
But away from the TV cameras, Cat - who flew the flag for British fashion in her Matthew Williamson frock at the Fox Summer All-Star Party in Hollywood on Monday - admits she's not fussy.
'I'm actually the laziest person on the planet and really low maintenance when I'm not working,' says the 35-year-old.
'So, for me, using the new Pantene Aqua Light range [from £2.19] gives me swishable hair easily because it doesn't weigh it down.'
Alison Tay