Monday 23 July 2012
Tour de France winner Bradley Wiggins starts sideburns trend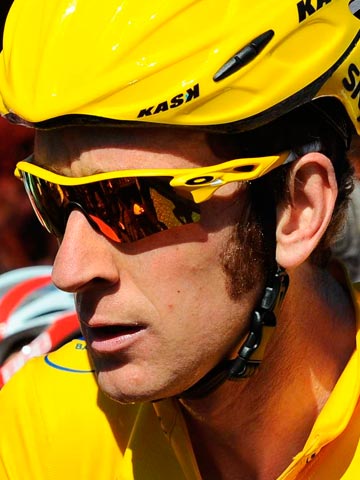 Bradley Wiggins sports 3in sideburns
Bradley Wiggins
won the
Tour de France
yesterday and instantly made
sideburns
fashionable again.
The 32-year-old champion cyclist from London was the first Briton to win in the 109-year history of the race and he did it with his facial hair proudly on show.
Bradley - a fan of Mod music - makes his own style statement with his sideburns, which we've also seen on the likes of Paul Weller and Liam Gallagher.
But Bradley's supersized 'lucky' sideburns - which he's keeping during his bid for Olympic gold - are a massive 3in long!
'I've thought about shaving them off but as they've become a talking point, I don't dare,' he says.
Fans around the world are keen to copy his look, but will it catch on?