Monday 16 July 2012
Miley Cyrus shows off her new blonde hair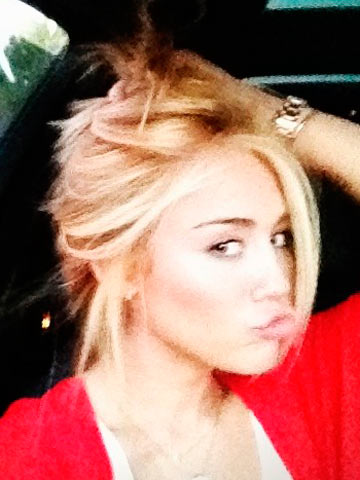 Miley Cyrus Tweets a photo of herself with her new highlights
Miley Cyrus has been gradually changing her hair colour over the last few months, going from brunette to auburn.
Now, out skateboarding in LA with her fiancé at the weekend, Hunger Games actor Liam Hemsworth, Miley showed she's made the transformation to blonde.
Miley, 19, Tweeted a picture of herself with her newly highlighted hair.
'Now that I'm blonde I gotta give duck lips in every photo,' she joked.
Miley also complemented her new hair colour with a hipper, blunter cut, giving her an edgier look.
SEE PICTURES Miley Cyrus shoots sexy new video>>
Karen Buglass