Tuesday 03 July 2012
Made In Chelsea's Millie Mackintosh wows in hair-raising new pics!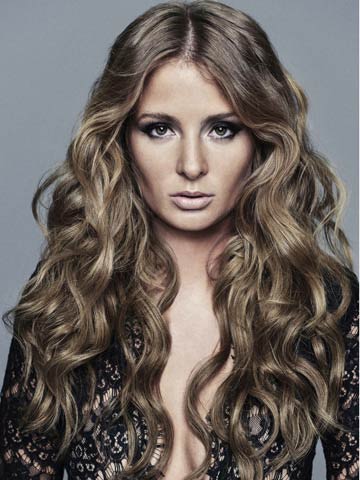 We're loving Millie Mackintosh's sexy long waves
Made in Chelsea's Millie Mackintosh has teamed up with hair giants Umberto Giannini to launch its new Incredible Body range.
Seen here in sexy photos from the campaign, the reality TV star displays a variety of 'dos, from sweeping side partings to sexy waves.
Millie says: 'This latest shoot gave me the chance to try some completely different hairstyles.
'My two favourite products from the range are the Root Boost Volume Spray [£5.49] and the Volume Mousse For Big Hair [£5.49].'
We're sure boyfriend Professor Green will give her the thumbs up.
SEE PICTURES Made In Chelsea cast join Kate Winslet for Titanic 3D premiere in London>>
SEE PICTURES Made In Chelsea cast attend Walkers party in London>>
SEE PICTURES Made In Chelsea cast dress up for London bash>>
EXCLUSIVE VIDEO Behind the scenes at Caggie Dunlop and Millie Mackintosh's photo shoot>>
Anna Woodham