Monday 18 June 2012
OMG! Lydia Bright's new haircut makes her look like Judy Finnigan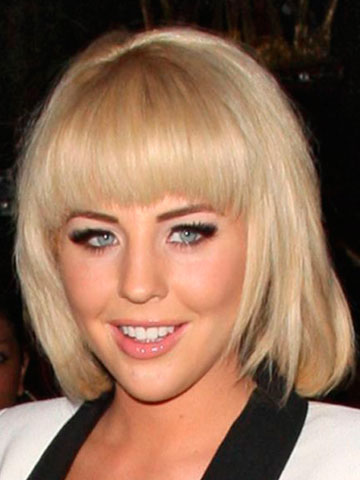 Lydia's judy Finnegan style haircut
TOWIE
star
Lydia Bright
has made a massive mistake with her new hairdo.
Lydia's new fringe makes her look like TV veteran Judy Finnigan, 64 - not the ideal style role model for a 21-year-old fashionista!
What was our Lyds thinking?
Our advice to Lydia is to grow it out as quickly as possible. Or go for a complete makeover with a cool, super-sharp 20s-style bob.
Lydia, do this and you'll instantly win back your fashion credentials. We promise.