Tuesday 03 April 2012
SHOCK CONFESSION! Sherlock star Benedict Cumberbatch: I'm a secret ginger!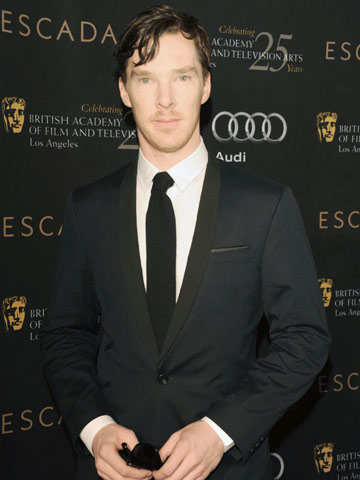 Benedict Cumberbatch has confessed to being a natural redhead
You don't need Sherlock Holmes' powers of deduction to work out Benedict Cumberbatch has been at the hair dye.
Benedict's Cumberbitches will know the sexy actor's a natural redhead.
Benedict confesses, 'My hair's been dyed quite a bit darker. I'm auburn and that's just not right for Sherlock. He's a creature of the night.'
'Sherlock's got a dark, sociopathic side to him. The archetypal image of him is that he's a slick-looking, dark-haired gentleman with aquiline features.'
So, Cumberbabes, do you prefer brooding Benedict dark or red? Let us know...
PHOTO GALLERY Famous redheads and secret ginger stars>>
NEW PICTURES Benedict Cumberbatch's life in photos>>
SEE PICTURES Doctor Who - past and
present>>
Alison Tay