Thursday 13 September 2012
The new star of Strictly Come Dancing is Girls Aloud Kimberley Walsh's BUM!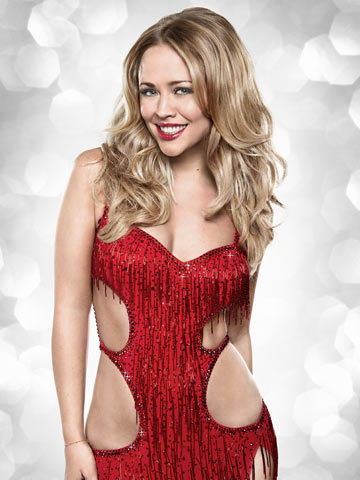 Kimberley Walsh is going to shake her ass like a pro on Strictly Come Dancing
I was lucky enough to go along to the filming of the first
Strictly Come Dancing
show last night - due to be broadcast this Saturday.
Of course, I'm not allowed to divulge who is dancing with who, yada yada yada - you'll have to wait until the weekend to find out.
But it was a fab, fab evening of glitz, glam, confetti and VERY short skirts.
After filming, I chatted to Team GB's yummy Louis Smith, EastEnders fave Sid Owen (Rickaaaaay!), glamour puss with unexpected-comedy-timing Jerry Hall, and Westlife's gorgeous, charming and very, very handsome Nicky Byrne.
But the star of the show? Kimberley Walsh. Or, to be more specific, her amazing, astonishing, magnetic bum.

Where did it come from? Who knows. All I know is I'm obsessed with it.
It's a peachy, toned, bouncy bum of joy. And it looks fab on her frame - which is athletic, glowing and an all-round great role model for girls.
Big bums have been en vogue for ages now - you only need to switch on MTV to know that.

And they're a thing to be celebrated. 'Does my bum look big in this?' is a question that should be left back in 2001.
Of course, Kimberley is far more than just a girl with an amazing derriere.

She's a great dancer, she's got banter, she's one fifth of Girls Aloud... but that bum was made to salsa, twist and shake.
Kim's in great shape - and I think in a few weeks her booty will be up there in the Bum Hall Of FameTM alongside Jennifer Lopez, Kim Kardashian and Beyonce.
Kimberley has a fab body, a gorgeous face, a smile to melt hearts - plus she can work it on the dance floor.
Yay for Kimberley and her extraordinary backside!

And watch out for it on Saturday (you won't be able to miss it. It's hypnotizing).

Though you might want to blindfold your boyfriends.
SEE PICTURES Cheryl Cole and Nicola Roberts support Girls Aloud bandmate Kimberley Walsh at her Shrek debut>>
SEE PICTURES Kimberley Walsh - Girls Aloud kick off Out Of Control tour>>
FASHION GALLERY SPECIAL Cheryl Cole's fashion history - the highs and the lows>>
NEW PICTURES Cheryl Cole wears nude dress to meet Prince Charles>>