Thursday 06 September 2012
Louis Smith, star of the London 2012 Olympic Games, looks set to star in Strictly Come Dancing. Yay!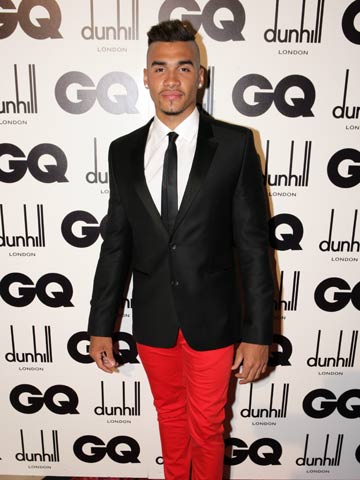 Louis Smith: born to wear Lycra
So I got completely and utterly obsessed with the gorgeous, talented and did I mention flipping GORGEOUS
Louis Smith
during the
Olympics
.
He grabbed us a silver and a bronze at gymnastics.
Yes, dad, that was the reason I was so intent on us watching the men's pommel horse final. Hope you aren't reading this...
And today - joy - comes the news that Louis may possibly be in this year's Strictly Come Dancing. And breathe.
He's an athlete, so he'll be good at moving. And he's used to wearing Lycra - though I'm not so sure he'll be loving the neon pink spangly variety he'll have to don if he joins Strictly.
But whatever, I'd fancy this man dressed in a chicken costume and stilettos.
I've got my fingers crossed for next weekend's opening show - please, please, please. Do it Louis! Do it, do it! Bow in to peer pressure!
Louis gyrating all over my screen will be the perfect winter warmer.
You know it makes sense, Lou.
SEE PICTURES Strictly Come Dancing 2011 - the contestants>>
NEW PICTURES Strictly Come Dancing Stars arrive at rehearsals>>
NEW PICTURES Strictly Come Dancing 2011 - contestants' dance partners for new series revealed>>
SEE PICTURES Strictly Come Dancing 2010 contestants revealed>>