Friday 03 August 2012
Gary Lucy gets a part in EastEnders! We like this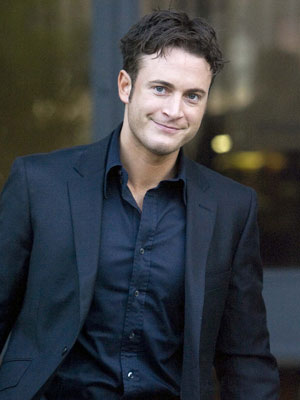 Welcome to Albert Square, Gary Lucy
It's time for all you Gary Lucy fans to come out of the woodwork (I know you're out there).
Because guess what? The former Footballers' Wives, The Bill and Hollyoaks star is set to star in EastEnders, as of September. Amaaaaaze.
It's like we're 15 all over again. Except hopefully Gary will be leaving his hair gel back in 2002.
When I heard the news, I thought, 'this works'. I love a little bit of Gary, and Albert Square is the perfect place for the blue-eyed Essex actor.
He's going to be playing a city banker called Danny Pennant, and is apparently going to be a bit of a naughty boy. As if he could play a nice guy?!
I can see it now - Lucy Beale/Lauren Branning/Kat Moon, hold onto your knickers.
I reckon he's going to have a few punch ups with Max and Derek Branning, too. Call me psychic...
It's all totally tacky and obvious when you think about it, but I reckon it was written in the stars that Gary should end up drinking in The Queen Vic. Can't wait to meet you, Danny Pennant...
SEE PICTURES EastEnders' Sexiest Stars - Albert Square's never looked so hot
SEE PICTURES The EastEnders cast attend premiere of new film Four in London>>
SEE PICTURES Inside Soap Awards 2011: EastEnders scoops five titles>>