Friday 20 August 2010
Josie Gibson picks away on Big Brother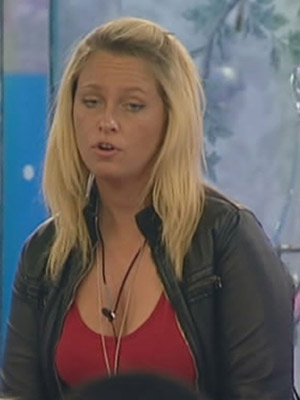 Josie Gibson doesn't care what the Bog Brother camera sees
Big Brother's Josie Gibson doesn't care who sees her having a good root around in her nostrils and then studying each bogey.
She holds up her knickers to tell everyone she's wet herself and is happy to admit she checks out the toilet pan after she's done a number two.
She's become the nation's favourite because she has no airs and graces and just tells it how it is.
John James adores her for it.
Josie is a real woman and it's great that he loves her 'just the way she is'.
PHOTO GALLERY Josie Gibson on John James, Sam Pepper and being a randy mare>>
SEE PICTURES John James Parton's Big Brother story>>
MORE PICTURES Josie Gibson and John James' love story>>
VIDEO All the latest Big Brother 11 clips>>
PICTURE GALLERY Shabby and Caoimhe's Big Brother love story>>
SEE PICTURES Big Brother's bad girls do Lady Gaga>>
SEE PICTURES Big Brother romances>>

SEE PICTURES Big Brother - couples quiz>>

SEE PICTURES Big Brother - where are they now?>>

SEE PICTURES Big Brother's hottest housemates>>