Tuesday 04 October 2011
If shoes could kill (these definitely could...)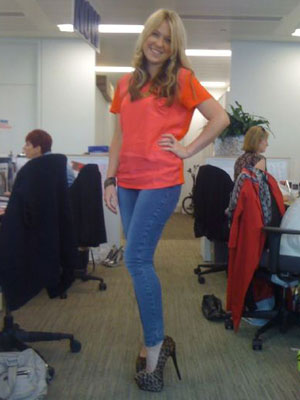 From a mere 5ft4 to 5ft10 in seconds!
It was gasps of shock and horror when I revealed these bad boys in the
Now
office today.
Nearly half a foot in height these animal print beauties could rival Victoria Beckham's Louboutins- no questions about it.
At a modest 5' 4" I usually welcome the extra inches in height but I'm not sure if these sexy courts are a step too far.
Although everyone did exclaim how great my legs looked, I'm thinking the idea of a possible ankle breakage or a slipped disc may stop me wearing these bad boys on the dance floor with the girls.
These killer heels, literally, (they could be used as weapon) are from cheap and wonderful brand Chockers and are only priced at £35.They come in classic animal print or the grey tone (see below).
Do you think your brave enough to wear them?