Monday 26 February 2007
wags HQ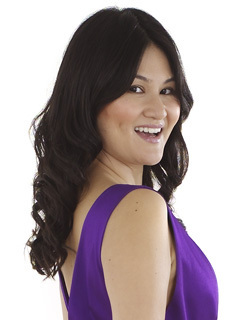 While I was stumbling over my script and stressing about looking fat in my outfit, she was simultaneously learning her lines, having her make-up done and still holding a conversation with me. 'It comes with practice,' she shrugged. 'It's just like you and fashion.'
So even though I was nervous about looking as natural as Victoria Beckham's cleavage on national television, June had my back and assured me I was fierce.
Back at Now, WAGS Boutique is the talk of the office. 'I hope some of my exes are watching it,' I confessed to my good friend and esteemed colleague Stuart, our chief sub. 'Well,' he replied, 'a lot of gay men do watch that programme…'
See the Star Style team in action on WAGS Boutique on Tuesday 27 February 2007 on ITV2 at 9pm.