Monday 03 September 2012
Hot video alert: London 2012 Paralympics poster boy Oscar Pistorius can dance too!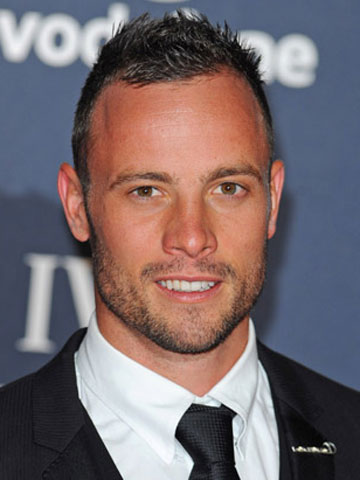 Oscar Pistorius has some impressive moves
Something has happened that I have never known before. A paralympic athlete has become one of the most lusted after men of the year.

I have to admit, this time last month I'd never heard of the guy.

Most of us women are pretty shallow and predictable when it comes to crushes. It's been a refreshing change to see so many openly adore London 2012's 25-year-old double amputee Oscar Pistorius.

Lauded the world over, the Paralympian's fine physique has even received one of the most coveted accolades in media - he's our 'Newsflesh' man of the week in the latest issue (out tomorrow). Make sure you buy it, Oscar!


And, not only can he run like the wind, he can dance too! My research has uncovered video footage of him appearing on the Italian version of Dancing With The Stars earlier this year. Swoon.

Move over David Beckham, poster boy Paralympian Oscar has even done a spot of modelling, fronting a Thierry Mugler aftershave ad campaign. Needless to say he looks amazing in it.

It's not often that another man catches my eye, especially one younger than me, but there is something overwhelmingly attractive about him.

When he kicked off last night after losing the 200m against Alan Oliveira he did it for me even more, I like a man with strong opinions who speaks his mind.

Oscar was voted the most good-looking man in South Africa apparently (they obviously haven't met my physiotherapist).

Saying that, I don't think I could name a famous good-looking South African if someone paid me.

An astounding sportsman, disabled or not. Oscar has thrilled and inspired a generation in more ways than one.
It's just a shame he's not British!
NEW PICTURES Kate Middleton hands gold medal to Team GB winner Aled Davies at the Paralympics in London - photos
Katie Price: I'm going to start competing with my horses so that I can join Team GB at the next Olympics
NEW PICTURES Prince William and Kate Middleton take Royal Wedding bridesmaid to the Paralympics - photos