Friday 31 August 2012
Only Cheryl Cole could look pretty in a sling after her car crash with Will.i.am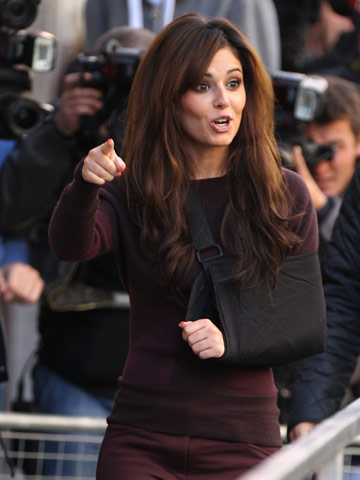 Cheryl Cole: making slings look sexy since 2012
Cheryl Cole
is having a moment all over again.
Obviously, her horrible car crash with bezzie mate Will.i.am in the early hours of yesterday morning wasn't one of her best bits of the last few months.
But she, somehow, manages to make a sling look stylish. Literally, how? I'm baffled.
I love Cheryl. I always have. And I'm so happy she's a) in love again with new boyfriend Tre, b) smiling after her nasty accident and c) rumoured to be getting that judging job on The Voice.
Will she get the job? Time will tell. It would be the ultimate up yours' to Simon Cowell - and I really hope she goes for the job, if she's offered it.
In the meantime, I will be fashioning myself a sling. They'll be on sale in Topshop before you know it, kids.
NEW PICTURES Cheryl Cole does radio interviews in sling
FASHION GALLERY SPECIAL Cheryl Cole's fashion history - the highs and the lows
NEW PICTURES Cheryl Cole wears nude dress to meet Prince Charles
SEE PICTURES Cheryl and Ashley Cole: The story so far>>