Monday 30 July 2012
Oh TOWIE's Gemma Collins, you have to dump Arg now!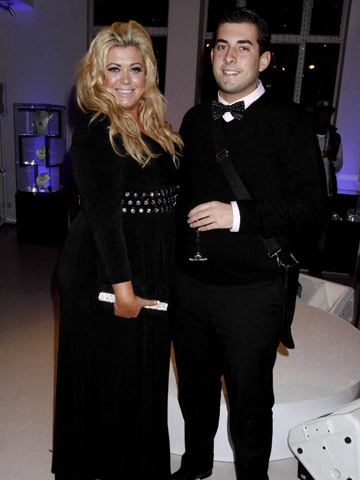 Gemma Collins needs to kick Arg to the curb
Yep, he's at it again!
James 'Arg' Argent has the power to turn confident, happy and carefree women into quivering wrecks - and I'm not talking about the Christian Grey effect here!
Not content with ruining Lydia Bright in the previous series of TOWIE, he's now got his claws into Gemma Collins.
Yes, we all thought it was a bit weird when they got together, especially as Arg seemed so embarrassed about Gemma he didn't want to admit to 'liking' her to his mates.
I was screaming at the TV when his idea of a pick-up line was to say to Gemma: 'Well, we're both big people' before kissing her.
But I want to see Gemma Collins happy and in love, so I wanted to believe that Arg would improve and realise that he'd be lucky to have a woman like her.
Alas no, he's turned into a nasty man who seems to be able to churn out insults as often as Joey Essex grabs his over-excited willy like a two-year-old looking up a girl's skirt for the first time.
He's called Gemma Vanessa Feltz, for Christ's sake! He's told her not to wear make-up (that's like telling Kate Middleton she's not allowed to wear a wrap dress), and is now dragging Lydia Bright back into it.
So what's happened to the nice friendly Arg who we used to love in the first series of The Only Way Is Essex?
The guy who used to woo the ladies by singing Frank Sinatra, the man who used to sit and cry with bessie mate Mark Wright on the sofa, the guy who used to light his farts with Joey (erm)?
Yes, the reality TV effect happened.
Arg believes his own hype and now thinks that he's the new king of Essex when the reality is we'd rather date Diags than this dopey douche bag!
So, Gemma Collins, my message to you is, kick that guy - with your very expensive Louboutins - to the curb and move on!
No one needs to be insulted like that, no matter how good the sex is.
Grab your lippy, put that tight dress on and get that gorgeous ass down to Faces to see what the rest of Essex has to offer.
And remember, you've always got that rude picture he sent you if he plans on any more insults, let's make this thing go viral!
SEE PICTURES The Only Way Is Essex cast holiday in Marbella>>
SEE PICTURES The Only Way Is Essex stars Mark Wright and Lauren Goodger celebrate their engagement
SEE PICTURES The Only Way Is Essex - meet the cast>>