Friday 15 June 2012
Dan Wootton's celebrity hero and villain of the week: James Corden and Twitter trolls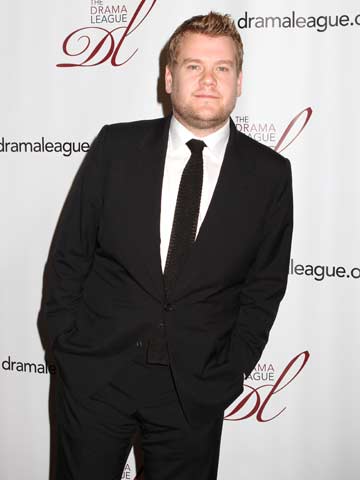 James Corden is my hero
Hero:
James Corden
I don't think many people here have quite realised the significance of the Gavin & Stacey star winning the prestigious Tony Award for best actor this week in New York for his role in One Man, Two Guvnors.

He was competing against Hollywood royalty for the prize (Philip Seymour Hoffman and John Lithgow included). It was also his first ever role on Broadway.

And then today we learn James is taking a £1 million movie role, playing Paul Potts in the life story of 2007's Britain's Got Talent winner. I can't think of anyone who would do the role more justice.

But he's my hero this week for his tear-jerking acceptance speech paying tribute to his supportive wife. Cute just doesn't do it justice!

Villain: Twitter trolls

It's just gone too far now.

After reading the vile abuse The Only Way Is Essex star Lauren Goodger received after posting a harmless picture of herself in a bikini on Twitter, I felt angry.

What makes gutless people think it's alright to use their keyboard to express horrible views they'd never dare say to someone's face?

And, before anyone says it, there is a big difference between expressing a forthright opinion using your real name (like I often do on Twitter) to spouting senseless abuse (so often based on race, gender, sexuality or weight).

More often than not the trolls are better ignored. When they try and have a go at me I just giggle.

But after seeing how distraught the senseless comments can make someone like Lauren feel, it's obvious something has to be done.
NEW PICTURES New dad James Corden enjoys a day in the sunshine with fiancee Julia Carey and baby Max
SEE PICS James Corden recreates David Beckham underwear shot
SEE PICS All the action from the Gavin And Stacey Christmas special
SEE PICTURES Engaged celebrities>>