Friday 18 February 2011
Exclusive gossip from the Elle Style Awards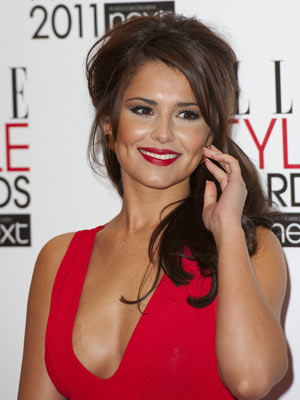 Cheryl Cole even ate some of her dinner!
Hot on the heels of the
BAFTA
s it's time for the second massive party of the week - the
Elle Style Awards
! Time to sashay with the fashionistas...
I pop a different suit on to attend the very swish Elle Style Awards the day after at the Grand Connaught Rooms. It is funny being in room with the likes of Vivenne Westwood and Tom Ford wearing a suit from Tesco's but us mere mortals have to make do!
Geri Halliwell was looking beautiful but all eyes were on Cheryl Cole who had a band of bodyguards protecting her from all the marauders trying to talk to her. She accepted her award with grace and even ate some of her dinner!
I chatted with a very friendly Stephen Dorff (read the new issue of Now Magazine to find out what he said) as well as Donna Air who was wearing a very strange gold outfit. I told her it looked a bit like Princess Jasmine from Aladdin but she wasn't impressed. She's a royal for goodness sake!
As we ate our yummy desserts Vivenne Westwood gave an hilarious speech about how she didn't even know who Emma Watson was as she doesn't watch films or TV and was asked to present an award to her! Emma laughed it off however and was very sweet telling me all about her new film project The Perks Of Being A Wallflowe alongside Oprah Winfrey.
The Elle Style Awards after party is a short walk upstairs was a fabulous Valentine's themed affair. Jo Wood was boogying her heart out and clearly having whale of a time.
I chatted with Sophie Ellis Bextor who told me all about her new album coming out later in the year. I spied Boy George djing and went up to make a few requests. We stood and chatted about Kylie (as you do!) for a bit before it was time to hit the dance floor!
Phew, that's 2 out of 3 parties done, next up the BRITs!
SEE PICTURES Cheryl Cole in Venice>>
NEW PHOTO GALLERY Cheryl Cole at National Television Awards 2011>>
PHOTO GALLERY Celebrities and their tattoos>>

SEE PICTURES The life of Cheryl Cole>>
SEE PICTURES Cheryl and Ashley Cole: The story so far>>
FASHION GALLERY SPECIAL Cheryl Cole's fashion history - the highs and the lows>>
CELEBRITY HAIR Cheryl Cole: From corn rows to curls>>
SEE PICTURES Cheryl Cole rocks Bangor>>
SEE PICTURES Cheryl Cole performs on the Danish X Factor>>