Thursday 14 October 2010
Never Let Me Go opens London Film Festival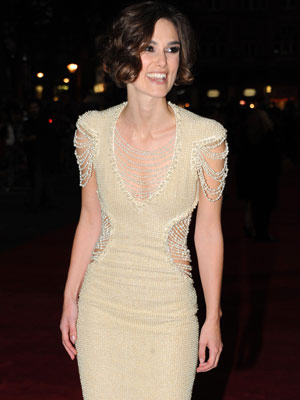 Keira Knightley takes a supporting role in Never Let Me Go
Brit drama Never Let Me Go opened the London Film Festival last night.
Keira Knightley, Carey Mulligan and (new Spiderman) Andrew Garfield all star in the film - an adaptation of Kazuo Ishiguro's well-loved novel.
The film is already generating serious Oscar buzz, with the 3 leads all delivering powerful performances.
Check out our red carpet footage from the Never Let Me Go premiere
Watch Never Let Me Go trailer