Monday 21 March 2011
Round up: Weekend celebrity beauty round up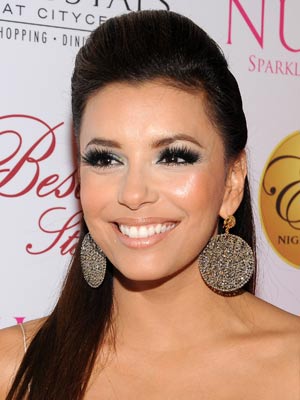 It's a
lip season
and basically anything goes from
neon bright
to nude as you like and this weekend the hottest celebrity beauty looks were all about the lips.
Now, I'm so confused as to what lip look I want to wear that I currently carry around with me three lipglosses, two lipsticks and two shades of lip balm.
So to get some inspiration to what lip to go for this season I had a little look at all of the weekend celebrity pictures and found three different lip looks that I love and will be trying out immediately...
Nude lips
Eva Longoria celebrated her 36th Birthday in Vegas wearing her trademark nude pout, which went brilliantly with heavy smoky eyes.
Pink Lips
Jessie J kick started the weekend off on Friday's Daybreak rocking a matt pink lipstick, which looked gorgeous with her graphic black shadow.
Orange Lips
Leona Lewis looked super sexy wearing a gorgeous orange glossy pout at the Genesis Awards in LA over the weekend.