Monday 07 March 2011
Round up: Weekend celebrity beauty looks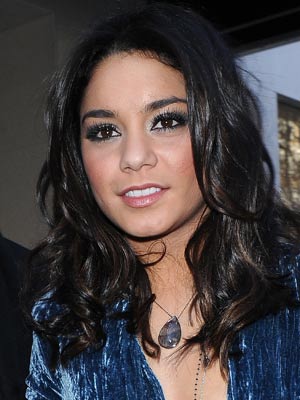 Vanessa Hudgens in New York
It always amazes me that when I'm slobbing out at the weekend wearing no make up, a hoody and my hair in a top knot the glamorous world of celebrity carries on.
This weekend didn't have any glamorous award ceremonies but there were still a fair few celebrities out and about rocking new hair and make up looks in London, New York, Paris and of course LA.
And here are my winning weekend looks...
Kelly Osbourne out and about in LA wearing a fishtail plait with a 50s twist with her fringe in a quiff...in my opinion the new way to rock a plait.
Daisy Lowe attending Paris Fashion Week with her trade mark red lip...always a winning look and the perfect accessory for an all black outfit.
Vanessa Hudgens looking super sexy in New York with her silver smoky eyes...amazingly it looks really hot with her sunshine glow.
Cher Lloyd, I know but she stormed Wembley this weekend performing on the X Factor tour with her on-trend rockabilly hairstyle that has been spotted on the recent catwalk shows and is set to become a massive trend next autumn...