Monday 13 September 2010
Backstage with Jameela Jamil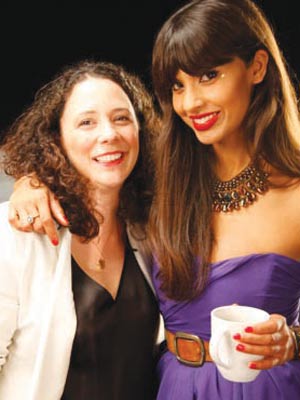 Jameela Jamil with Beauty Director Charmian Harris
Maybe...you've seen
Maybelline's
first UK TV ad by now as it hit our screens last week?
On air to celebrate Maybelline being the main sponsor of New York Fashion Week the ad gives viewers a glimpse of the excitement and chaos backstage at a catwalk show.
It features T4 presenter Jameela Jamil grilling Maybelline's global make-up artist Charlotte Willow on how to create a bang on trend make-up look.
And I was lucky enough to be on-set watching the shoot unfold, chat to Jameela about her beauty secrets and grill Charlotte on the Autumn trends.
Check out this week's NOW magazine for my exclusive look on set and watch Maybelline's TV ad here on channel4.com.