Monday 02 March 2009
My hot new nail colour: fuchsia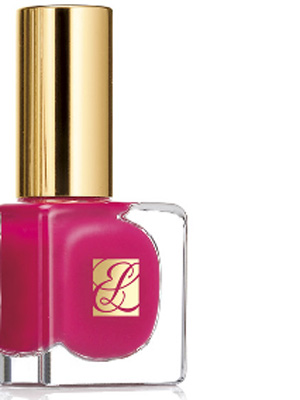 Estee Lauder Pure Nail Color Nail Lacquer
Last week I was writing a spring nail trends feature for Now magazine and in the process I kept painting my nails with every polish that I had on my desk.
I ended up with having five different nail colours on my nails all over the weekend.
Yes, I did get some strange looks and no I wasn't trying to start a new trend!
But, it did help me decide which colour polish I want to wear on my nails at the moment and surprisingly it's fuchsia pink (don't tell anyone but it's the same shade of polish
Katie Price
is wearing).
Check out this gorgeous limited edition polish
, Estée Lauder's Pure Nail Color Lacquer in Fuchsia, £11.74
– it's exactly the right shade of hot fuchsia pink and the polish stays super shiny.