Monday 16 July 2012
Kim Kardashian admits to having Botox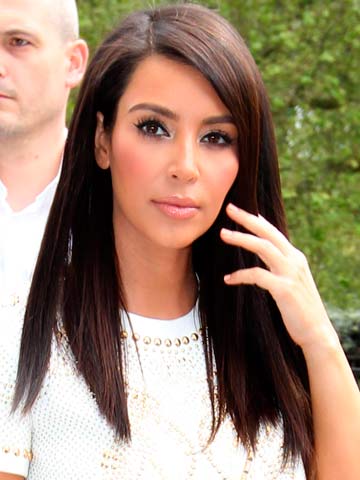 Kim Kardashian isn't against Botox despite having had an allergic reaction previously
You can't deny that Kim Kardashian looks flippin' flawless, even without a scrap a make-up on when she hits the gym with new boyfriend Kanye West.
Now we know that in 2010 Kim was filmed having Botox on an episode of Keeping Up With The Kardashians, but she had an allergic reaction to it and vowed: 'I'm never doing this again, at least not until I'm 40.'
But in a recent exclusive beauty chat with Now magazine's Beauty Director Charmian Harris, Kim, 31, admitted that she is having Botox injections again.
'I didn't like having Botox at the corner of my eyes and I still don't think I need it there, but I'd have it in my forehead - in fact, I have had it since, just right there in the middle of my eyebrows,' Kim revealed.
'I'm not against it at all - it was just that I didn't need it at the corner of my eyes at that time.'
So that's her secret! And it's great news for us girlies as it means that Kim's just like us and needs a bit of help looking gorgeous too.
SEE PICTURES Kim Kardashian and Kris Humphries - a love story in photos>>
SEE PICTURES The Kardashian family's life in pictures>>
SEE PICTURES Kim, Khloé and Kourtney Kardashian launch boutique>>
SEE PICTURES Kim Kardashian and her family unveil their Redbook magazine cover>>
Charmian Harris