Monday 09 July 2012
Don't worry about crying, Kate Middleton - your eyeliner won't smudge!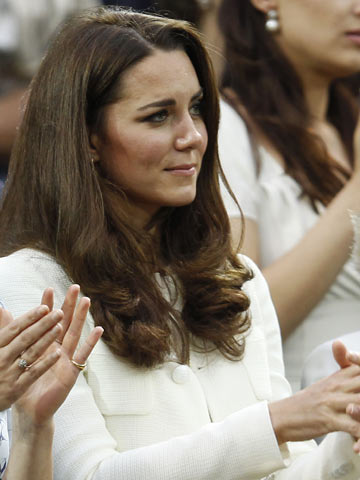 Kate Middleton looked emotional as she watched Andy Murray in the Wimbledon men's singles final
Kate Middleton looked like she was about to cry as she and her sister Pippa Middleton watched an emotional Andy Murraytry to speak to Sue Barker after losing the men's final at Wimbledon 2012 to Roger Federer.
When Andy finally composed himself, he said: 'I'm getting closer,' which is when the whole of centre court burst into applause - and mass tears.
Even the Duchess of Cambridge had to bite her lips to fight back the tears while she was in the royal box with David and Victoria Beckham.
We're sure that Kate didn't have to worry about her eyeliner smudging, though, as we know she's a fan of Bobbi Brown, which has just launched its new Bobbi Brown Long-Wear Eye Pencil, £17.50, which stays put for 12 hours with no risk of smudging or smearing.
Who knows, perhaps Pippa Middleton had borrowed her sister's liner too as her eye make-up didn't smudge either!
SEE PICTURES Kate Middleton and sister Pippa cheer on Andy Murray in Wimbledon final against Roger Federer>>
SEE PICTURES Kate Middleton Style File>>
SEE PICTURES Kate Middleton and Prince William dazzle in LA>>
SEE PICTURES Kate Middleton dazzles in ARK event>>
Charmian Harris