Thursday 14 June 2012
Revealed: Rihanna's iPhone nail test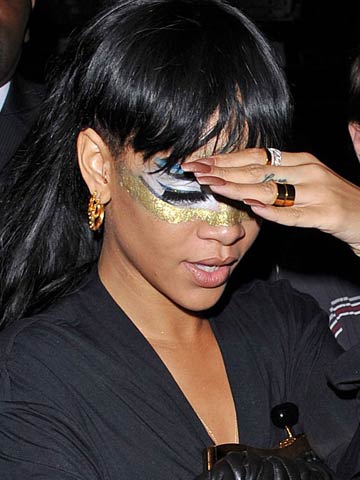 Rihanna's nails are talon-tastic
Rihanna's
manicurist
Kimmie Kyees
has revealed that
Ri-Ri
has a secret test to check if her mani is too OTT.
'She loves her long nails, she does the iPhone test - if she can still type then they're ok,' Kimmie tells People.
While some stars just let the celebrity manicurist get on with doing their nails, Rihanna is really involved with the trends she sets.
Recently she's been rockin' long square nails and Kimmie says that the singer came up with that idea herself.
So, let's hope Rihanna gets herself over to the UK soon because we need her to set the nail trends for the summer festival season!
Rihanna does her iPhone nail test...
Charmian Harris
SEE PICTURES Celebrity hair style file: Rihanna>>
SEE PICTURES Rihanna in Stars step out at the Grammys 2012>>
SEE PICTURE Rihanna's new pink knuckle art>>
NEW PICTURES Rihanna is mobbed by fans on Belfast housing estate>>
NEW PICTURES See Rihanna shooting video for We Found Love in Northern Ireland>>
SEE PICTURES Rihanna's style file>>