Monday 21 May 2012
OMG! Is Victoria Beckham having beauty treatments with 'sheep placenta and nightingale excrement'?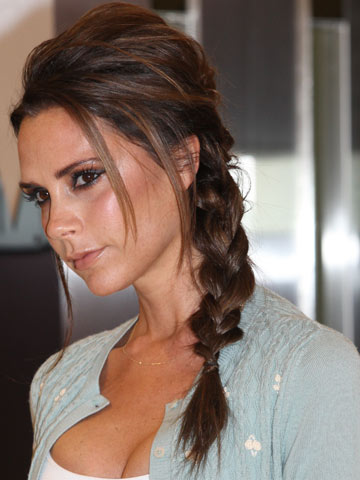 Victoria Beckham has four children but still looks youthful
It's claimed Victoria Beckham is a regular customer at a beauty clinic where facials are made from sheep placenta.
The serum is applied with gold flakes in the 90-minute treatment by Beverly Hills dermatologist Dr Harold Lancer, who charges £320 a time.
'The stem cells interact with your own cells telling them to wake up and produce collagen,' Dr Lancer tells the Daily Mirror.
One of Dr Lancer's other face treatments utilises nightingale excrement and he has a night cream containing bee venom to plump up the skin.
Victoria, 38, is clearly keen to look youthful as she juggles her job as a fashion designer with life as a mum-of-four.
She's confessed in the past that her busy life exhausts her.
'I have a lot on my plate. I'm not going to lie about it, I'm tired. I'm really tired but I'm also very happy with my life,' Victoria admitted.
'I'm basically just like any woman who's working and has lots of children.
'It's tough. I'm not getting much sleep at all.'
A spokesman for Victoria Beckham declined to comment.
SEE PICTURES Victoria Beckham and baby Harper Seven dress up to hit the shops>>
SEE PICTURES Victoria Beckham and Eva Longoria take baby Harper Seven to watch dad David play football in LA>>
SEE PICTURES Style queen Victoria Beckham and baby Harper Seven visit Marc Jacobs in New York>>
SEE PICTURES Victoria Beckham and Harper Seven show mum and baby style in New York>>
SEE PICTURES Pregnant Victoria Beckham and husband David leave New York hotel>>
SEE PICTURES Victoria and David Beckham launch new fragrance Signature in New York>>
SEE PICTURES David Beckham's changing hairstyles>>
SEE PICTURES Victoria and David Beckham: A love story in pictures>>
SEE PICTURES Victoria and David Beckham go out for dinner with the Ramsays>>
Esme Riley