Monday 14 May 2012
BGT winner Ashleigh Butler smothers Pudsey with pink kisses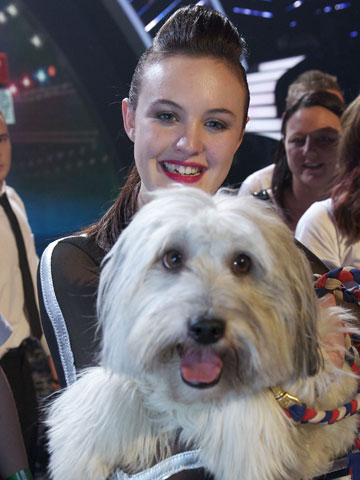 Ashleigh Butler and cute pooch Pudsey celebrate winning Britain's Got Talent
With his good looks and cute face,
Pudsey
is set to be a Hollywood star after winning
Britain's Got Talent
and stealing
Simon Cowell's
heart.
But let's not forget his gorgeous 17-year-old owner Ashleigh Butler, who looked stunning on Saturday night with her Mission Impossible outfit and hot pink lips.
Now, unfortunately Pudsey didn't Tweet from his dressing room to let us all know what lipstick Ashleigh was wearing, but Rimmel's Kate Lasting Finish Lipstick in 20, £5.49, will give you Ashleigh's lip look.
All you'll need then is your very own Pudsey, so you can smother him in pink kisses just like Ashleigh does.
PHOTO GALLERY Britain's Got Talent finalists 2012>>
SEE PICTURES Carmen Electra stands in for new mum Amanda Holden at Britain's Got Talent London auditions>>
SEE PICTURES Britain's Got Talent judges meet for Manchester auditions>>
SEE PICTURES Britain's Got Talent 2011: The finalists>>
SEE PICTURES Simon Cowell in Celebrity Smokers: VIPs who love a fag>>
Charmian Harris