Tuesday 08 May 2012
Gwen Stefani's flirty topknot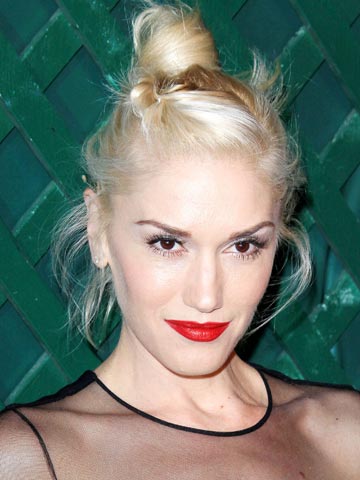 Gwen Stefani looks elegant at the premiere of Paul McCartney's My Valentine
Queen of cool Gwen Stefani attended the premiere of Paul McCartney's new video My Valentine rocking a cute topknot.

Gwen made the messy up-do chic by creating a cute plait with her fringe.
This hairstyle is great if you want to have that 'no effort' look.
It's perfect for a day out shopping in jeans and T-shirt and sexy at night with a LBD - as Gwen proves.

Why not try it home, with these 4 easy steps:

1. Spritz in dry shampoo to give hair texture.
2. Section off a piece at the front and pull the rest into a high ponytail.
3. Wrap hair around the base of the ponytail and tuck into the elastic.
4. Plait the front section, pin in place and add some spray shine.


Batiste Dry Shampoo in Lace, £3.99
Goody Double Wear hair elastic, £3.79
Leo Bancroft Gloriously Glossy Shine Spray, £2.50