Monday 23 April 2012
Kate Middleton's beautician launches new Golden Bee Venom Mask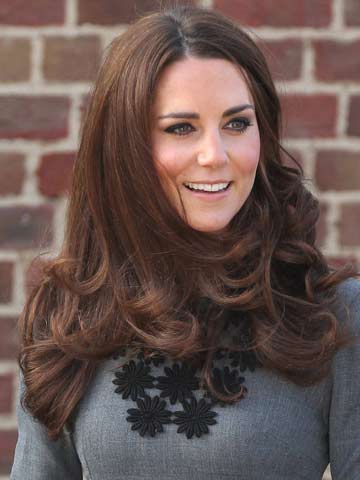 Kate Middleton's skin is good to glow
Kate Middleton's secret to her flawless complexion is out.
Deborah Mitchell has been treating the Duchess of Cambridge with her signature bee-sting facial (£165, heavenskincare.com) since just before the Royal Wedding.
So almost a year on from the big day, Deborah, whose celebrity clients include Dannii Minogue and Victoria Beckham, is launching her new Limited Edition Heaven Golden Bee Venom Mask (£352).
It may be pricey, but there are only 500 jars being made and Kate, 30, has already been trying it!
Deborah says: 'Heaven's new mask contains double the secret ingredient of the original mask, so I'm really excited about the launch.
'The Duchesses of Cambridge and Cornwall have been using it and I'm thrilled with the final result.'
The new Heaven Golden Bee Venom Mask goes on sale in May along with the new Bee Venom Mask Black Label (£152).
But, if you can't wait until then, check out the original Heaven Bee Venom Mask (£73, heavenskincare.com).
SEE PICTURES Kate Middleton wears Orla Kiely dress for Royal engagement in London with Prince Charles>>
SEE PICTURES Kate Middleton keeps dress hidden under chic grey coat at first Royal engagement without Prince William>>
SEE PICTURES Kate Middleton Style File>>
NEW PICTURES Kate Middleton and Prince William visit riot victims in Birmingham>>
NEW PICTURES Kate Middleton and Prince William dazzle in LA>>
NEW PICTURES Prince William and Kate Middleton on their visit to Prince Edward Island in Canada>>
NEW PICTURES Kate Middleton dazzles at ARK event>>
Charmian Harris