Monday 26 March 2012
Daisy Lowe reveals the secret to her dewy look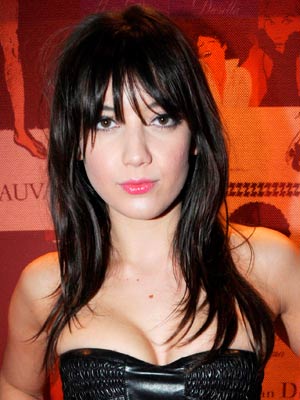 Daisy Lowe is a natural beauty
Mum Pearl is Daisy Lowe's beauty icon and both adore Kiehl's Crème de Corps body cream.
They're thrilled that £2 from their limited-edition design goes to Great Ormond Street Hospital Children's Charity.
Pearl and Daisy are also both fans of Annick Goutal fragrances.
'My favourite is Rose Absolue,' Daisy tells Now,'and Mum's is Eau d'Hadrien.'
Daisy's sexy hair is down to Kiehl's Superbly Smoothing Argan Hair Pak and Bumble And Bumble's surf spray.
The model stays hydrated by drinking lots of water.
'I also exfoliate using Clinique Sparkle Skin, which I love,' says Daisy.
'I love having facials at Harrods Urban Retreat. And a little dab of lipstick on my cheeks gives me a fresh, dewy look.'
SEE PICTURES Doctor Who's Matt Smith kisses Daisy Lowe>>
SEE PICTURE Reunited Matt Smith and Daisy


Lowe kissing on holiday>>
SEE PICTURE Doctor Who star Matt Smith holds hands with Daisy Lowe>>
SEE PICTURES Doctor Who past and present>>
PICTURES Matt Smith and Karen Gillan dress up for Doctor Who TV premiere in New York>>
SEE PICTURES Matt Smith leads the way at Doctor Who signing>>