Wednesday 27 April 2011
Tess Daly: I cheat to get a toned body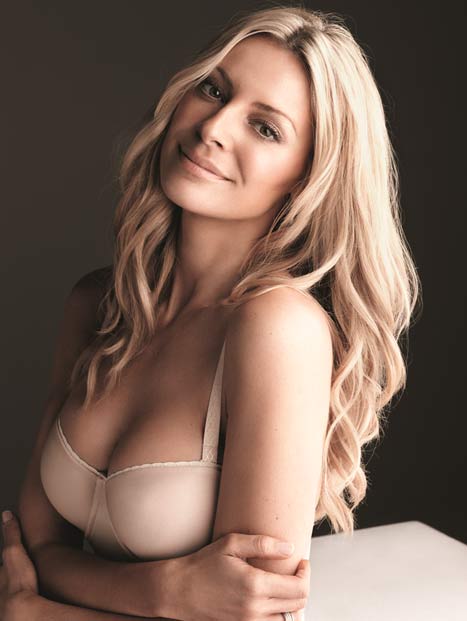 Tess Daly has a new Daly Spa range for Marks & Spencer...
For someone who still - after two kids - looks like a model at almost 42, you'd think
Tess Daly
would nibble on a salad for lunch... erm, no chance.
'Do you want a bowl of chips to share?' she asks conspiratorially as she sits down to chat about her beauty secrets and her new Daly Spa range for Marks & Spencer...
Who's your beauty icon?
I love the way Jennifer Aniston looks - naturally glowing and not too try-hard.
Even though I'm sure her bed hair takes hours, she still makes it look effortless.
What's your must-try beauty tip?
I picked up this great tip from make-up artist Lisa Eldridge and use it all the time.
Mix cream concealer with an illuminator so it doesn't sit in your lines but instead throws light on dark circles so your skin looks fresh.
How long does it take you to get red carpet ready?
If I'm having my hair done, that'll take an hour. I usually do my own make-up so that's half an hour and then 20 minutes stressing over what handbag to take.
Who takes longer, you or your hubby Vernon [Kay]?
Definitely me. He drives me crazy because he's so last minute.
The car will be waiting outside and he'll jump in the shower with five minutes to go, so then I end up wading through a wet floor in my heels to grab my lipstick!
What are your working mum tricks to instant glamour?
As soon as I throw on a pair of heels I feel instantly transformed from the Converse-wearing mum on the school run to the more glamorous me.
I've also got my morning beauty routine down to five minutes: tinted moisturiser, cream blush, eyelashes curled, skin illuminator on - out the door.
What part of your body would you change?
My nose! I broke it when I was 15 and I'd really like my lovely button nose that I was born with back.
But even though I'm quite insecure about my ski-slope profile, I wouldn't dare go under the knife.
What's your fitness routine?
I'd like to say I go to the gym with a trainer every day but I don't.
My fitness routine is running around after the girls [Phoebe, six, and Amber, 23 months] but Vernon laughs at me and says that's not a fitness routine!
He's now a complete health nut because he's gone triathlon crazy and is in the gym three times a week with a trainer.
Do you have a healthy diet?
I like my food and genuinely enjoy eating healthy meals but I also treat myself to pasta, cakes and biscuits.
Listen, I'm down to earth and Northern so I'm never going to deprive myself of food.
I've seen first hand from my time in the fashion industry that it leads to unhappiness.
How do you feel body confident?
By using my new spa products!
I've been testing the Tums and Bums Silhouette Smoother and the Bikini Body Cellulite Cream for four months and I've noticed a real difference.
You see, I enjoy sweet treats and like to cheat to get a toned body and these creams help me achieve that.
What made you launch your own spa range?
I'm obsessed with spas. I pick our holidays around the spa and the treatments they offer, but because I'm constantly juggling work and children, I don't go as much as I'd like.
I wanted to re-create the spa experience at home with affordable products that really work so that
no one has to sacrifice looking and feeling good.
Tell the truth: does Vernon steal your products?
No, they're too girly for him - but he loves the look of them and gives them to his friends as presents.
SEE PICTURES Vernon Kay and Tess Daly - a love story in photos>>
Tess Daly says dancing is sexy>>
SEE TWITTER PICTURE Tess Daly's post-baby figure here>>