Thursday 17 February 2011
Hair straighteners in a bottle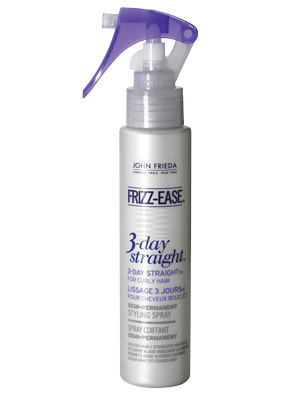 John Frieda Frizz-Ease 3-Day Straight Styling Spray, £6.99
Get straight hair without a sign of frizz for three days with this new semi-permanent styling spray.
Designed to tame curly hair, it contains a heat-activated formula - so once sealed into hair with straighteners, it keeps your hair glossy, smooth and super-straight for 72 hours.
The best news is, at only £6.99, John Frieda Frizz-Ease 3-Day Straight Styling Spray hardly comes with a celebrity price tag.
The product is available at Superdrug and Boots.
Shop online for straightening products now...
More Tresemme...