Monday 29 November 2010
Get Cheryl Cole's hair shade for £5.99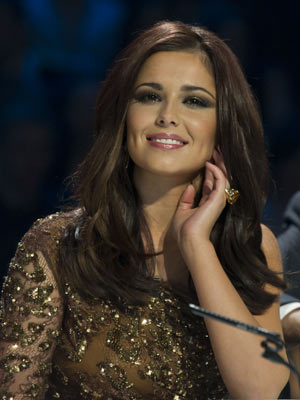 Cheryl Cole goes for a new hair colour and cut on The X Factor
Cheryl Cole used the live Saturday night X Factor show to reveal her new hairdo.
Gone are the brassy red tones and the extra long hair extensions and in their place is a shiny chestnut brown and light layers with fewer extensions.
Cheryl's new shade is L'Oréal Paris Casting Crème Gloss in shade 415: Iced Chocolate. The conditioning shade provides hair with rich, glossy colour and visible shimmering tones.
And the best thing is comes at the purse-friendly price of £5.99. Cheryl's hair, here we come...
SEE PICTURES X FACTOR STYLE WAR Cheryl Cole vs Dannii Minogue>>
SEE PICTURES Cheryl Cole meets wax double>>
SEE PICTURES Cheryl Cole turns into a ballerina for new music video here>>
SEE PICTURES The life of Cheryl Cole>>
SEE PICTURES Cheryl and Ashley Cole: The story so far>>
FASHION GALLERY SPECIAL Cheryl Cole's fashion history - the highs and the lows>>
CELEBRITY HAIR Cheryl Cole: From corn rows to curls>>
PICTURES Cheryl Cole heads home from California>>
PHOTOS: Cheryl Cole arrives back to UK from LA>>
SEE PICTURES Cheryl Cole rocks Bangor>>
SEE PICTURES Cheryl Cole performs on the Danish X Factor>>
Bonita Turner