Friday 16 July 2010
EXCLUSIVE Abbey Clancy's posh pedicure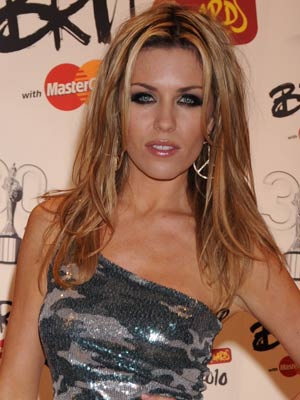 Abbey Clancy's just had a Nails Inc Swarovski Crystal Pedicure
While the England football team's performance in the World Cup left a lot to be desired, at least Abbey Clancy has a sparkle in her step.
To prep for her summer holiday, Abbey's had a Nails Inc Crystal Pedicure, a lavish treatment where around 500 CRYSTALLIZED Swarovski elements crystals are hand glued onto your tootsies.
Costing £110, it takes one hour and fifteen minutes and lasts for up to three weeks, and is perfect for beach-hopping, jet-setting fashionistas like Abbey.
GMTV glamour puss Holly Willoughby is also a fan.
For fancy footwork of your own like Abbey's, visit Nails Inc in South Molton Street, or at Harvey Nichols, London.
Alison Tay