Tuesday 18 January 2011
Tess Daly's secret to healthly-looking hair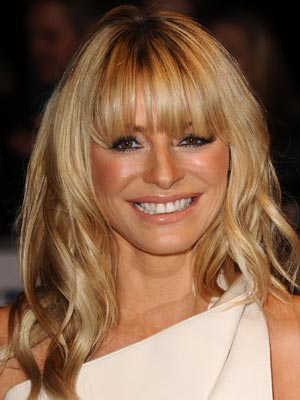 Tess Daly reveals her haircare secrets
Tess Daly admits she looks after her hair.
With a hectic showbiz schedule and a family to look after, Tess likes her locks to get a bit of TLC.
'I comb Kerastase Nectar Thermique through the ends once a week. I sleep in it and wash it out in the morning,' she says.
'I've got fine hair so I also use Aveda Pure Abundance Volumizing Hair Spray.'


Kerastase Nectar Thermique, £15.55 (150ml), www.hqhair.com
Aveda Pure Abundance Volumizing Hair Spray, £16.00 (200ml), www.aveda.co.uk
Sarah Glazier