Sunday 27 June 2010
The secret to smoky eye makeup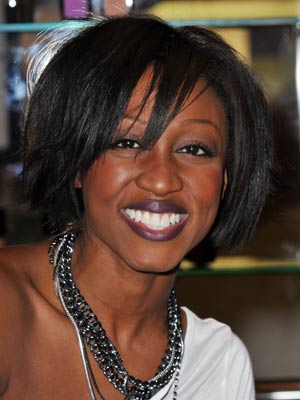 Beverley Knight launched her new make-up range at Selfridges in London last year
Award-winning diva Beverley Knight has her own makeup range and she loves sexy eyes.
Singer Beverley says, 'A coloured smoky eye is a new variation on the traditional charcoal version. I even did this look on myself last weekend!
'First, apply a black eyeshadow like Jet [£14] across the lid using your fingers. Then apply a wash of Khaki over the top. Next, using an angled liner brush, push the black shadow into the base of the lower lash line.
'Line the eyes with black kohl and finish with lots of black mascara. For paler girls, use a dark grey base instead of Jet.'
Check out K By Beverley Knight at selfridges.com