Sunday 20 September 2009
Beverley Knight: I'll get celeb friends to wear my make-up!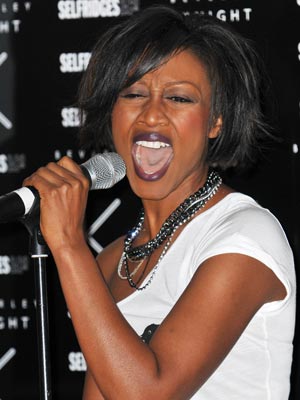 Beverley Knight is sure her new cosmetics range will be a hit
Beverley Knight
launched her new make up range this week with a surprise guest ­- music legend Chaka Khan.
The Brit singer showed off K by Beverley Knight, her new cosmetics range for black skin, shortly after performing a rousing medley of hits in London's Selfridges.

'Chaka Khan is wearing my red lipstick and I'm going to make sure I get all my celebrity friends to wear my new range,' Beverley exclusively told Now Online.

Pirates Of The Caribbean actress Naomie Harris popped down to the launch and Bev says she¹ll soon be a convert.
'I'm going to send Jamelia some products too,' she added.


See this week's NOW for an exclusive chat with Beverley.

Selina Julien