Tuesday 11 August 2009
Ashanti's sexy cleavage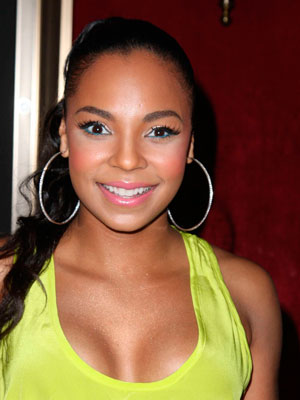 Singer Ashanti wears a low-cut top in New York
At the New York premiere of Harry Potter And The Half-Blood Prince last month, R&N star Ashanti showed off her sexy décolletage.
The singer gave her boobs a sexy shimmer by dusting them with a body powder that contains golden sparkly particles.
Follow our tips to get a captivating cleavage – without any need for surgery.
For lift:
We often neglect our neck and bust area, but by using a specific firming cream there you can quickly turn tired, saggy and crepey-looking skin into firm, supple and sexy décolletage.
Mama Mio Boob Tube 100ml, £28.50, mamamio.com


For shape:
It's easy to make your boobs look more luscious with the clever use of self-tanning products. Simply apply a spray-on matt bronzer to your cleavage area and cover the mounds of your boobs.
Rimmel Instant Tan Bronzing Spray 100ml, £7.99, boots.com
For shimmer:
This loose powder bronzer will instantly give your skin a sexy shimmer. But don't go overboard – use the in-built brush to add just a touch of sparkle to your shoulders, collarbone and décolletage.
Solait Shimmer Body Powder, £6.84, call Superdrug 0800 096 1055