Monday 02 July 2007
Jerry Hall's secret to younger skin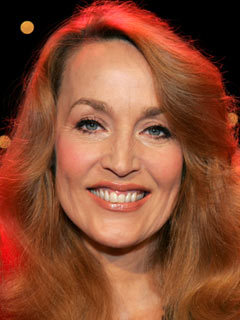 Jerry Hall
Jerry Hall looks after her complexion when she's in the tub. She says: 'I put on really thick face cream and then I get in the bath and let it soak in.

'I also get Ayurvedic treatments where they use hot sesame oil to smooth your wrinkles. And I believe in a lot of sleep.'

Ayurvedic treatments are designed to get rid of the toxins in the body.

Shymala Ayurveda health centre in London.
£75 for 40 minutes.
Visit www.shymalaayurveda.com, or call 0207 348 0018 for more information.

Get a body massage, oil treatment and lunch at the Maharishi Ayurveda health centre in Lancashire.
£140 for a day's relaxation.
Visit www.maharishiayurveda.co.uk or call 01695 51008 for more information.