Wednesday 21 October 2009
Spotlight on Scarlett Johansson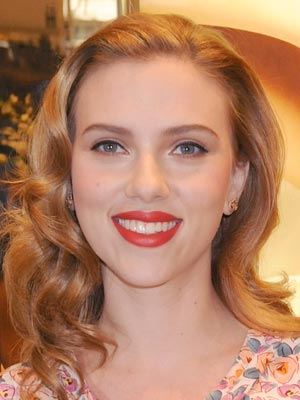 Scarlett Johansson wears her trademark red lipstick
Actress Scarlett has revealed her glamour-queen beauty tips exclusively to Now.
She lets us in on all her smouldering secrets, who she bases her look on, and how she gets red-carpet ready.
'Marlene Dietrich (pictured) and Marilyn Monroe are my ultimate beauty icons. They were so stylish and incredibly beautiful, too,' says Scarlett.
'For day-to-day beauty, I'm a Q-tip and Vaseline kinda girl. I never leave home without Q-tips - they're a great fix for any make-up emergencies.
'But when I need to turn up the glamour, I wear red lipstick (try Dior Rouge Dior Replenishing Lip Colour in Celebrity Red, £19.00). Even if you're ill, it makes you feel great. You can wear it so easily with just moisturiser. Any old red will do - I'm happy to try anything.'
And how does she get that fabulously flawless skin?
'I find that L'Oreal has a great skincare range. I use anti-ageing skin creams even though I'm only 22. Prevention's better than cure.'
If you want to complete Scarlett's look add a touch of red to your nails (Jessica Custom Nail Colour in Bedazzler, £8.95).
Stockists
Q-tips www.privateway.com £2.05 plus P&P £2.88 - US site
Vaseline £1.15, www.boots.com
Dior leading department stores nationwide
L'Oreal go to www.loreal.co.uk for a full range of products
Jessica 020 83817793